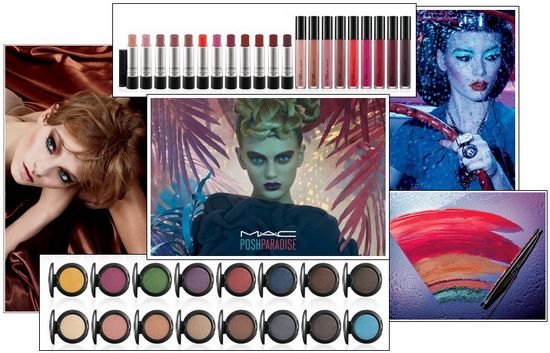 Вот что известно о времени появления новых осенних коллекций МАС в российских бутиках марки:

Fall Colour коллекция и тональная основа Matchmaster ожидаются в начале октября.
Posh Paradise появится 4 октября.
StyleDriven ожидается после 13 октября.

Тональная основа Matchmaster (начало октября)




Новая линия тональных кремов МАС со средним покрытием, полуматовым финишем, способностью контролировать появление жирного блеска, рассеивающими свет частицами в составе.




На этот раз нумерация нестандартная для бренда, десять оттенков соотносятся с привычной системой оттенков МАС примерно так:
1.0 | NC15
1.5 | NW15
2.0 | NC20, NC25, NW20
3.0 | NC30
4.0 | NC 35, NC37, NW30
5.0 | NC40, NC41, NC42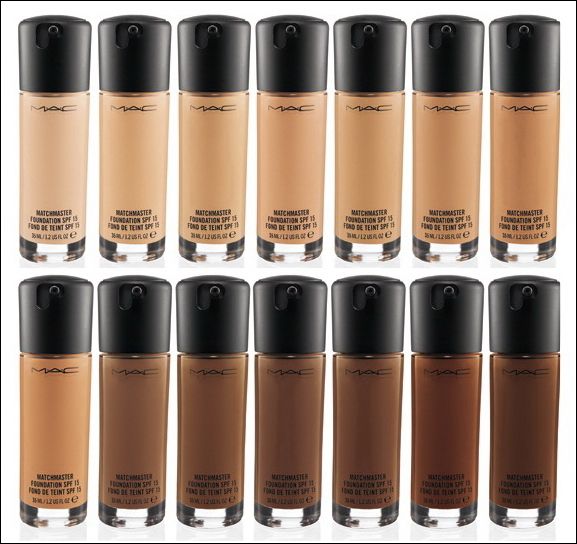 6.0 | NW33, NW35, NC44
7.0 | NW40, NW43, NC45
7.5 | NC50, NC55
8.0 | NW44, NW45
8.5 | NW46, NW47
9.0 | NW48
9.5 | NW50, NW55
10.0 | NW58, NW60





Для нанесения тонального крема Matchmaster рекомендуют использовать кисть МАС 193.

Свотчи всех оттенков Matchmaster можно посмортеть у KarlaSugar.

Fall Colour 2011 Collection (начало октября)
В коллекцию входят:



Помада:
Fleshpot Pale muted pinky beige (Satin),
Violetta Bright clean violet purple (Amplified),
X-S Dirty red chestnut (Satin),
Plum Bright Purple (Satin),
Neon Orange Bright clean orange (Amplified),
Show Orchid Vivid hot pink (Amplified),
Fusion Pink Bright coral (Amplified),
Ruby Woo Vivid bluish-red (Matte)



Блеск для губ Lipglass:
C-Thru Peachy beige with shimmer,
Pink Fade Pale pink,
Orange Tempera Pale peach,
Good Times Pale mauve.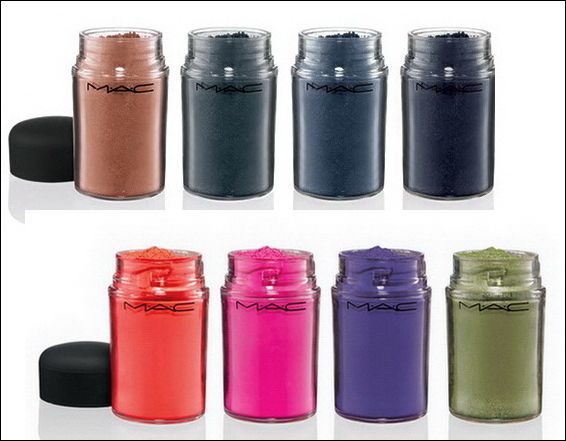 Пигменты:
Tan Muted pinky brown bronze,
Emerald Dusk Deep yellow blue with white pearl,
Blue Storm Rich metallic blue,
Starless Night Deep black purple with light purple pearl,
Neo-Orange Intense neon salmon (Matte),
Magenta Madness Intense neon blue pink (Matte),
Violet Vivid bright violet purple (Frost),
Golden Olive High frosted green-gold (Frost).



Тени:
Three Ring Yellow Yellow green (Veluxe Pearl),
Passionate Real mid-tone red (Matte),
Blue Candy Clean blue (Satin),
Shock-a-holic Deep purple (Satin),
Royale Clean violet (Matte).



Палетки:
Parlor Smoke:
Parlor Smoke Mauve grey (Frost)
Cross Cultural Neutral brown (Matte)
Steel Almost black (Veluxe Pearl)
Indigo Navy (Matte)

Angel Flame
Chamomile Creamy pale yellow (Satin)
Feather Pink Mid-tone pink (Satin)
Angel Flame Coral that flashes pink/yellow (Frost)
Gravel Blue-grey (Matte)



Карандаши Chromagraphic Pencil:
Process Magenta Matte magenta
Basic Red Primary red
Hi-Def Cyan Cyan blue
Rich Purple Dense purple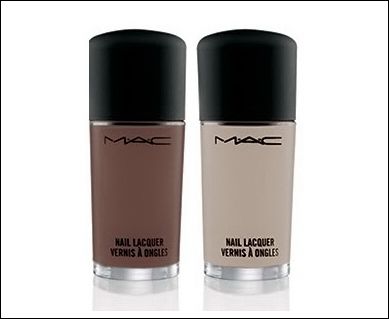 Лаки:
Coco Clay Warm chocolate
Oyster Shell Light stone grey



Подводки Fluidline:
Ash Violet Blackened purple
Blacktrack Solid flat black

Lip Erase: Dim N37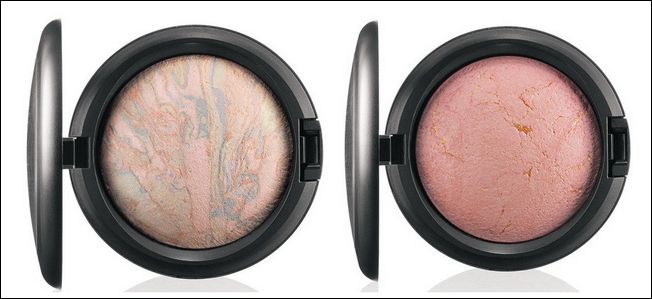 Пудры Mineralize Skinfinish:
Lightscapade Soft candlelit beige with multi-dimensional shimmer,
Porcelain Pink Soft pinky coral with gold veining



Бронзирующая пудра:
Solar Riche Mid-tone deep orange brown

Свотчи и отзывы о средствах из коллекции MAC Fall Colour 2011 у Temptalia:
помада, блеск для губ, пудры Porcelain Pink и Lightscapade, пигменты, тени, палетки теней Parlor Smoke и Angel Flame, карандаши, подводка.

Posh Paradise Collection (4 октября)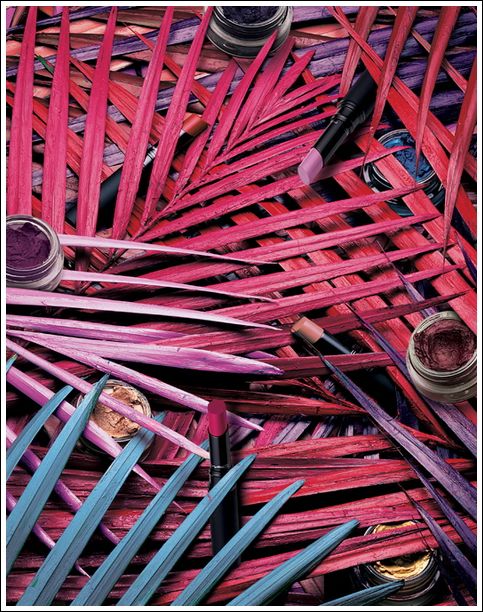 Помада Mattene:
Fresh Amour Light lavender
Naked Bliss Neutral light pink
Rare Exotic Bright mid-tone blue pink
Legendary Mid-tone brick red
Unknown Pleasures Deep red blue
Seeds of Desire Deep brown plum
Eden Rouge Bright blue-red
Delectable Orange-beige
Potent Fig Deep blue grape
Deliciously Foribbden Mid-tone berry



Paint Pot'ы:
Treasure Hunt Light pearled yellow (Frost)
Half-Wild Mid-tone purple (Frost)
Hyperviolet Deep violet (Frost)
Nubile Light peachy nude (Frost)
Idyllic Mid-tone copper bronze (Frost)
Genuine Treasure Reflects antique gold (Frost)
Pure Creation Mid-tone frosty blue (Frost)
Imaginary Blackened navy (Frost)



Лаки:
Immortal Gold Pale gold (Frost)
Rain of Flowers Blackened violet with violet pearlized pigments (Frost)

Свотчи средств из коллекции Posh Paradise у KarlaSugar.
У Temptalia свотчи золотого и синего лаков, помады Mattene, пейнт потов.

StyleDriven Collection (после 13 октября)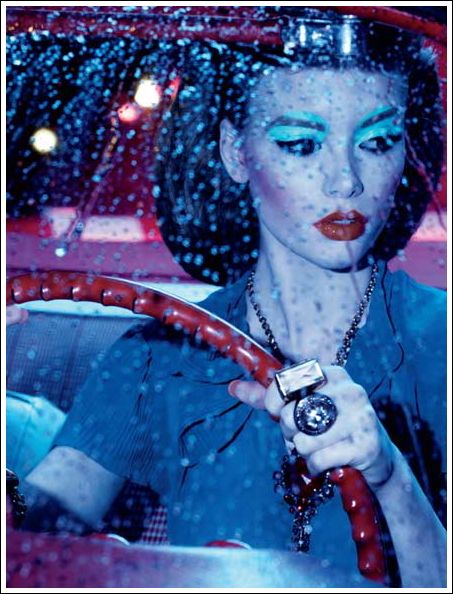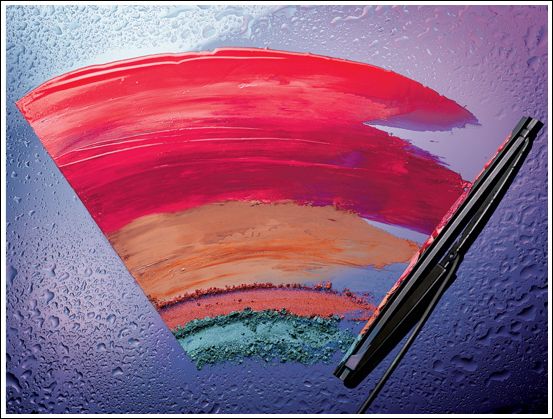 Pro Longwear Eyeshadow:
Carefree Pale white gold (Frost)
Pink Frontier Soft golden pink (Frost)
Sunny Outlook Bright golden yellow (Satin)
Sweet Satisfaction Soft neutral beige (Frost)
One to Watch Light warm brown (Satin)
Lie Low Dark frosted golden brown (Frost)
Plush Vivid purple (Satin)
Thru the Night Deep navy (Frost)
Fresh Flare Bright kelly green (Frost)
Hot Paprika Mid-tone burnt red (Frost)
Tease with Ease Bright fuchsia (Frost)
Make Your Mark Dark chocolate (Satin)
Keep Your Cool Dark grey brown (Satin)
Legendary Black Warm almost black (Satin)
Weathered Dirty blue grey (Frost)
Styledriven Pale white blue (Frost)




Pro Longwear Lipcreme:
Soft Sell Light yellow-pink (Cream)
Dress It Up Light blue-pink (Cream)
So Very Good Mid-tone plum with pearl (Frost)
Till Tomorrow Mid-tone dirty mauve (Cream)
To the Future! Dirty neutral pink with pearl (Frost)
Good to Go Loudmouth orange (Cream)
Positively Dashing Mid-tone berry blue-red (Cream)
Extended Play Dirty red, yellow undertone (Cream)
Prolong Clean red with blue undertone and pearl (Cream)
Endless Drama Deep berry blue-red (Frost)
Soulfully Rich Deep dirty purple with red pearl (Frost)



Pro Longwear Lipglass:
Ready or Not! Neutral light coral with slight pearlized pigments
Driven by Love Red-blue with slight pearlized pigments
Dark as Night Deep mid-tone purple with slight pearlized pigments
Lasting Achievement Mid-tone purple with slight pearlized pigments
Infinitely Likeable Light pink
Patience, Please Light pink-blue
Whoops! Bright coral
Full Speed Ahead Bright pink-magenta
Show Me! Mid-tone neutral plum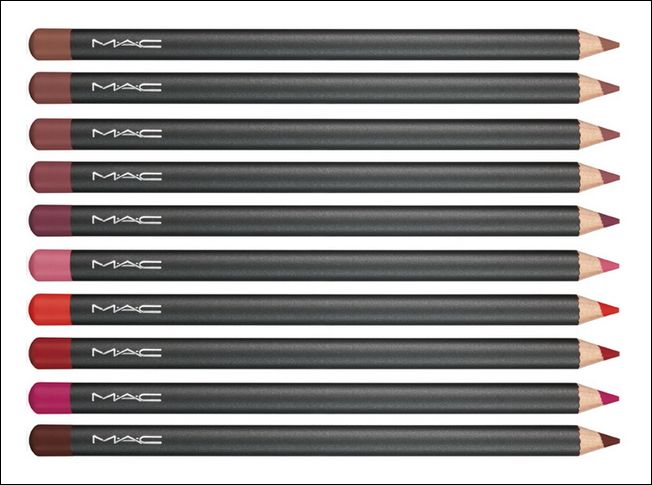 Pro Longwear Lip Pencil:
Nice 'n' Spicy Pink cinnamon stick
Bittersweet Intense brown
Absolutely It Soft burgundy
Morning Coffee Mid-tone rose
What a Blast! Bright orange
Etcetera Creamy beige
Kiss Me Quick Yellow red
Staunchly Stylish Pinky beige
More to Love Intense bluish pink
In Anticipation Soft yellow pink

Свотчи средств из коллекции StyleDriven у KarlaSugar.
У Temptalia свотчи блесков для губ, карандашей, теней, помады - раз и два.

Что вас заинтересовало больше всего из этих коллекций?
Добавили ли что-то в свой wshlist?

Я однозначно хочу новый тональный крем Matchmaster и пудру Lightscapade.
После свотчей в магазине возможно возьму еще: помаду Ruby Woo, помады Mattene оттенков Eden Rouge и Potent Fig.